Keynote - Sarah Smiley

Special Guests- Babette Maxwell - Tara Crooks - Star Henderson


Sarah Smiley



Navy wife Sarah Smiley is the author of Shore Duty, a syndicated newspaper column that reaches more than 2 million readers weekly, and of the memoir GOING OVERBOARD: The Misadventures of a Military Wife (Penguin/New American Library, 2005).

Sarah has been featured in The New York Times Magazine ("Confessions of a Military Wife," November 6, 2005) and Newsweek, and on ABC's Nightline, CNN American Morning, CNN Sunday Morning, CBS The Early Show, Fox News Studio B, and MSNBC Live.

Sarah's life rights were recently optioned by Kelsey Grammer's company, Grammnet, and Paramount Television. A half-hour sitcom based on her columns and book is now in development. Film and dramatic rights are represented by Shari Smiley (surprisingly, no relation) at Creative Artist Agency in Los Angeles, CAA.
Sarah has been a Navy dependent for more than 30 years. She is the daughter of Lindell Rutherford, a career Navy F-14 pilot, and spent most of her upbringing amid the aircraft carriers and Navy bases in Virginia Beach, Virginia.
Sarah Smiley has a B.S. in Education from Samford University in Birmingham, Alabama. She is the mother of three young boys -- Ford (6), Owen (4), and baby Lindell (born Jan. 9, 2007) -- and the wife of Navy flight instructor, Lt. Cmdr. Dustin Smiley.
-----
Special Guest: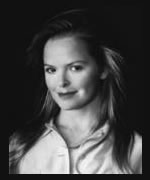 Babette Maxwell
For 35 years, Maxwell has been on the move. First as a 4th-generation Army brat, then as a Navy pilot's wife, she is familiar with packing up her life and family every year or so. However, like most military spouses, her career took a back seat in
her husband's cockpit.
A mechanical engineer by education, a military spouse by choice, a mother by experience and an innovator by nature, Maxwell realized that although she found an instant community every time she moved to a new military installation, her connection to her fellow spouses was fragmented at best. She was part of a transient subculture that people outside of the military, especially those in the mainstream media, just don't get.
That's where the idea for a magazine, by and for her peers, took shape. When the first issue of Military Spouse was launched in September of 2004, the response from readers proved Maxwell's theory correct. Military spouses want and need a way to connect with each other. Since then, the magazine has gained new readers and subscribers with every bi-monthly publication, which features topic tailored specifically for them. News makers, like Senator John McCain, Madeleine Stowe and Laura Bush, have shared their thoughts with Military Spouse readers.
The magazine is distributed worldwide through military installation, as well as at retail stores located near military bases nationwide, such as Barnes and Noble, Borders Books,
Books a Million and Wal-Mart. To learn more the magazine, visit www.milspousemag.com.
--------
Special Guest: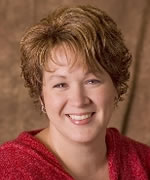 Tara Crooks
Tara Crooks is an active duty Army wife and small business owner. Tara's journey with the military began in 1998 when she and her husband transferred to their first duty station, Ft Hood. Tara holds a BBA in Human Resource Management and smiles at the applicability it has to what she feels she was "born to do." You can hear Tara weekly on Army Wife Talk Radio (www.ArmyWifeTalkRadio.com) and on www.Military.com sharing knowledge, answering questions, and simply bringing the real into the reality of the military life.
--------
Special Guest: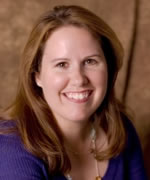 Star Henderson
Star Henderson is a National Guard Army wife and Army veteran of full-time and Army Reserve components. Since leaving the military in 2001, she has worked for the Department of the Army and then began her schooling to become a counselor. She graduated in 2005 with a Master's of Arts in Professional Counseling. Her desire to know about and work more with service members and military families drew her to ArmyWifeTalkRadio where owner, Tara Crooks, and her became fast friends with a shared desire to help military families.

Tara and Star self-syndicate Field Problems TM, a military question and answer column geared toward empowering spouses by providing real answers to common questions of today's military families.
The team also writes for the Military Times "Married To The Military" column.